The cottage has an open plan living area with a traditional wood burning fire. There is a pine dining table and chairs. There is a leather settee which converts into a full size double bed.  There is a TV with DVD player and a small DVD library. We have Sky Satellite TV as there is no TV reception via aerial! We have a selection of old books for you to browse. The cottage has wireless internet.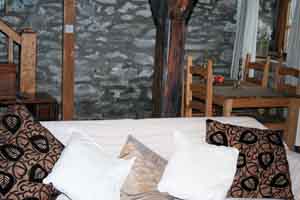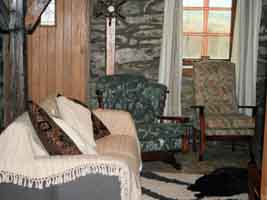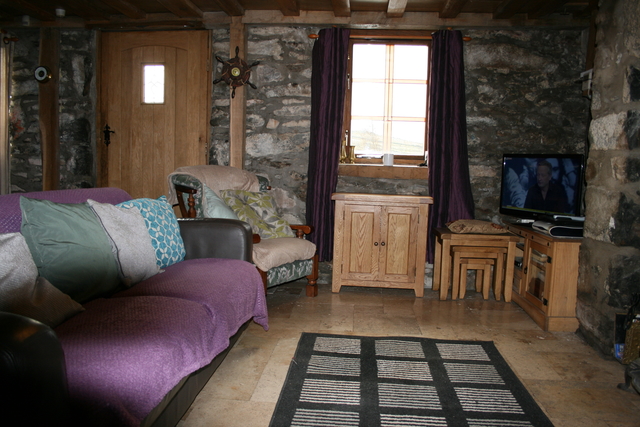 We have a fully equipped kitchen area with fridge freezer, electric cooker, combi grill/microwave and a Belfast sink. There is a washing machine. There are views of the Welsh hills from the sink so you can enjoy the countryside while washing up!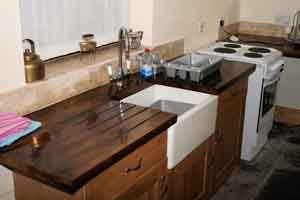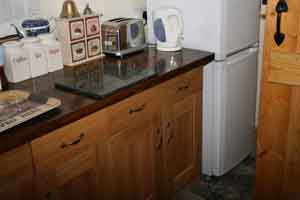 Through the kitchen is a downstairs toilet and shower room.
Leading from the living area are handmade oak stairs.There are 3 bedrooms upstairs. At the back, with views of the hills, is the master bedroom with king size bed.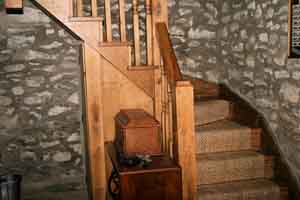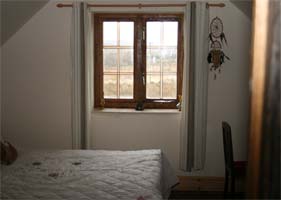 At the front of the house are two small single bedrooms. These have views of Llyn Ceyln reservoir. All the bedrooms have solid pine furniture and altogether the house has sleeping space for 6 people.
The upstairs bathroom has a large slipper bath, toilet and a small Belfast sink. There is a roof window above the bath so that you can gaze at the stars while having a relaxing soak.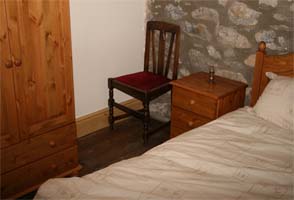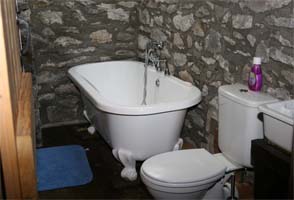 Heating is via the wood-burning fire and underfloor heating. We have a solar panel which heats the water. Outside we have a private drive down to the property, via a farm gate and off-road parking for plenty of cars.
We have 20 acres of land surrounding the property that you are welcome to use for walking, games etc. There is a barn owl that sometimes comes at dusk and birds of prey that fly overhead in the day time. Just remember to bring your wellies as the land does get muddy and is undulated in places. We do keep honey bees on the land (approx 100 metres from the house) but these are kept in a fenced area with warning signs and do not tend to bother people.
So come and rent this self-catering lovely cottage in Mid Wales and enjoy views like this from the land, and have an exciting family holiday here in Capel Ceyln.